Google provides many services without which our daily life would feel incomplete, YouTube, Search, Maps, we use any number of these during our day-to-day schedule. In order to use any of these services to their full potential you need a Google account. So, sooner or later, everyone ends up creating one. Each account comes with a Gmail inbox, you can use it to send or receive emails, but you do not need Gmail to access your Google Drive and use Google Docs or any of the other services we mentioned earlier.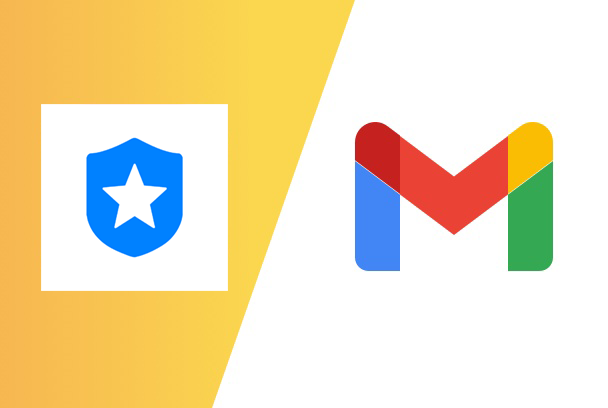 In short, you use a single account to use all of Google's services and that single account has a single Gmail inbox. But you do not need a Gmail inbox to use any of the other services that Google provides.
Why should you delete your Gmail account?
A world where you only need to remember a single account to access the entirety of the internet seems like one where you would be free from the headaches of remembering different passwords for different services. At the same time however, it is also the world where you only have one, singular, point of failure. Keep your account secure and everything is safe. Lose everything if someone breaches it.
Privacy Concerns
Google collects a tremendous amount of data about your daily activity and this data is directly associated with your account. But Gmail contains more than just data. It contains your private and personal communications from who knows how far back, and from people you may have even forgotten about.
Security Concerns
Privacy and security go hand-in-hand because if someone with ill intentions has access to your Gmail account then they also have access to material for potential extortion. Not to mention that they will also have access to your recovery email address for any number of services.
The Solutions
It is a good idea to separate your points of failure. Use a service other than Gmail to create accounts on the internet while still using your Google Account to access all the services that Google has to provide. This ensures that you still have the means to recover your accounts and keep them safe even if someone can find their way into your account.
At the same time, it is important that you secure your internet connection so that people attempting to snoop around and find out what services you are using do not get the information that they are looking for. Using a trusted VPN service is one of the only ways to make that happen, we will talk more about that in a bit.
How to delete your Gmail account
It is possible to delete just your Gmail service instead of your entire Google Account. You will be able to continue using all other Google services and if in the future you change your mind and wish to use Gmail again, you will be able to.
However, you will not be able to recover your emails if you take too long to change your mind.
Download your data before deleting your account
We recommend that you download all your data and emails before deleting your Gmail account. This is because there may be information in there that you need in the future and if that is the case then it is better to have at least one backup. You never know when you need to search through your older emails and even Google recommends that you download all your data before deleting your Gmail.
Simply head over to this link https://support.google.com/accounts/answer/3024190 and follow the instructions on screen to download your data. You can choose to download only your emails, but you might as well get everything while you are there
Delete your Gmail account
In order to delete to your Gmail account:
Go to your Google Account: https://myaccount.google.com/
You will need to sign into the account associated with the Gmail you want to delete.
Head on over to the "Data and Privacy" page.
Scroll down to "Data from apps and services that you use"
Click on "Content saved from Google Services"
Select "Delete a service," then select "Delete a service" again.
Delete Gmail
Before you can delete your Gmail account though, you will need to provide Google with an alternate email address that you will use to log into Google services. It cannot be another Gmail address and after providing it, Google will send a verification email. Only then will you be able to completely delete your Gmail account.
Gmail Alternatives you should know
Since you need to provide Google with an alternative email address to log into Google services with, this is as good a time as any to go through some of the best alternatives to Gmail out there.
Major Free Alternatives
For people, whose only motivation for deleting their Gmail is to move to a non-Google service, there are other major companies out there that will gladly provide email services to you. Yahoo still provides email addresses and Microsoft is the other major competitor in the market. Our personal recommendation would be to move to Microsoft's services as they are more on-par with Google whereas Yahoo is no longer the tech giant that it used to be.
Our recommendations
Microsoft / Outlook
Yahoo
ZohoMail Personal
Self-Hosted for people with a website
For users and businesses who already have a domain name and hosting service, take a look at your hosting control panel. It should have email accounts and everything there for you. Unfortunately, a lot of these servers do run into the problem of their emails ending up in spam folders, so this solution is only really possible for people
Paid Alternatives
Did you know that you can have an email address associated with your domain name? For example, if you register "jerryharvard.com" you can use an email hosting service to set up a mailbox where people can contact you by sending emails to "[email protected]"
This is a professional email setup where you do not have Gmail, Yahoo or Microsoft associated with your name and instead use your own domain name to collect and send emails. This type of mail needs a paid service, so you do not have to worry about your emails going into other people's junk folders.
Namecheap Email
Namecheap is a web-hosting service provider and domain name registrar that launched its own email hosting service fairly recently. For an incredibly affordable price tag, you can have a professional email address that you can use without worrying about any technical nonsense. They also provide a two-month free trial for new registrations.
ZohoMail
ZohoMail for businesses is completely free for up to five people in an organization! An alternative to Namecheap, ZohoMail provides a ton more features for a lower price tag. They also let you set up multiple users, email aliases, and have a higher focus on the business and productivity side of things instead of simply providing a mail service.
Mail.com
An email service that is only accepting new users from the USA and Europe, and even then, it excludes German-speaking countries. Mail.com provides an online mail portal similar to other email services out there. Unfortunately, their geo-restrictions make them an unattractive option for users in the rest of the world.
Staying secure with Aman VPN
Regardless of which email service you end up using, there is no point in switching away from Gmail if you do not keep your new service secure. Whether you are an individual who cares about their privacy or a business that wants to keep its communications as secure as possible, using a VPN service like Aman VPN can help you achieve that.
Connect up to five devices
You can make your workplace and your home a more digitally secure place with Aman VPN. It allows you to connect up to five devices to it simultaneously with a single subscription, making it the best option for individuals and small organizations.
Private DNS
By using a Private DNS server, Aman VPN ensures that your emails communication remains as secure as it can be. As not even your internet service provider will find out what email service you are using. Keep in mind that workplaces, owners of public Wi-Fi connections and your ISP often use their own DNS servers to keep track of what websites you are trying to open on their network.
Using Aman VPN you can protect yourself from their surveillance and rest assured that your online activity is completely private.
More Channels
Convenient entrance