5 most secure email service providers in 2022
Email Service Provider is a piece of software. It allows an organization to maintain and distribute email marketing messages. An uncomplicated way of explaining it is that email service providers are technology firms. These companies let individuals create email groups and deliver emails more easily. As e-marketing has grown in popularity, a growing number of email service providers have emerged to provide unique offerings.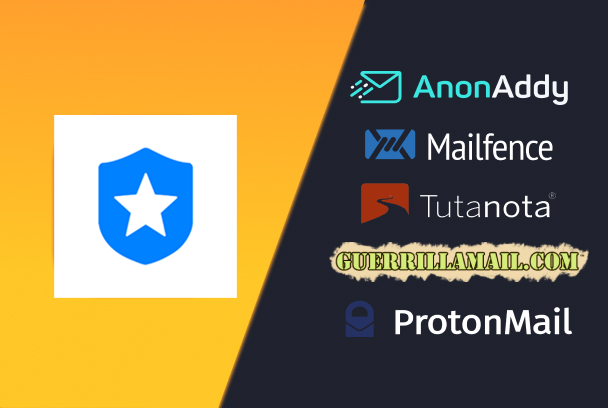 These services use dedicated servers. Also, they manage the hardware & software required to send email messages. The actual extent of what an Email Service Provider does is vast. However, typically at the very least, it enables the preservation and administration of email lists as well as the delivery of emails to such lists. An Email Service Provider (ESP) may also can do a lot of things. Such as divide email contact lists, create email templates, and evaluate and measure the effectiveness of email marketing campaigns. Any business or individual wishing to create a thorough email marketing program needs an ESP.
Some of the more in-depth solutions let you employ dynamic content to send appropriate information to each receiver automatically, including tailored information and product suggestions, get more advanced statistics and analysis, and much more.
Why do you need a secure email?
Email communications are often private and confidential. It is important that you keep them as secure as possible. Business information, your contracts, quotations, and invoices. We use emails for everything nowadays, making it more important than ever to use a secure email service.
What are the benefits of using an ESP?
It is true that you can set up a server yourself and use open-source solutions to set up an email server. However, we do not recommend doing so. Let us go through the reasons why:
Email deliverability
Among the most significant benefits of having an ESP would be that it safeguards your delivery, especially protecting your emails from spam filters. ESP servers achieve this by using trustworthy servers and not allowing spammers to use their IP addresses.
Regulation compliance by email
There are laws that govern email marketing, and it is critical that all email marketing operations adhere to the CAN-SPAM Act. We do not recommend that you do this yourself because any minor mistake may open you up for legal action and damages.
List management
Only people who have agreed to receive email marketing communications from you should be on your email marketing list. Managing list maintenance and guaranteeing that the list receives updates might be more difficult than you think, but an ESP can manage this for you. Automatically removing users who wish to unsubscribe.
Automated email
Automation is the future, and all ESPs allow you to schedule emails, send out newsletters in bulk to subscribers, while also allowing you to integrate emails into your existing application so that you can send notifications to users via email.
5 Secure Email Services you should know
Gmail, Office 365, and Hotmail certainly are not the safest email services if you are managing confidential information. Some consumers are still astonished to hear that Google and other companies monitor our emails for keywords to display more personalized advertisements. Furthermore, if your government chooses to eavesdrop on your email, none of these companies will resist.
There is a reason many large organizations look towards other email solutions instead of relying on the free ones provided by these tech giants.
Tutanota
With over two million users, it is an accessible, end-to-end encrypted mail provider. This private email service takes privacy very seriously. To keep you safe, Tutanota keeps everything in a user's storage folder completely encrypted. Including your contact lists, your emails, signatures, your payment data, and everything else you can imagine.
Personalized domains, 1 GB of space, five identities, and email support are all included for $1 a month. With an extra $1, you may upgrade to 10 GB of storage, which is still around half the price offered by Hushmail.
You may also utilize the free version, which comes with 1 GB of storage, a calendar, and just one user. It will, however, lack customer support alternatives.
Secure Email by ProtonMail
ProtonMail is n advanced end-to-end encryption email system with great smartphone platforms.
With their primary data center located under a thousand meters of solid rock in a former Swiss air force command and control bunker that can withstand an atomic missile attack, you can be sure that their physical storage is… safe. Their cybersecurity is just as strong because following the 2013 Snowden disclosure, a team of CERN and MIT scientists developed this system and it has since grown to become the most popular secure email service, with over five million members.
Their email systems and the personnel that work with ProtonMail were set up with the premise of minimal accessibility and zero-knowledge, which implies that they have no method of reading or disclosing private correspondence.
The Swiss Federal Data Protection Act (DPA) and the Swiss Federal Data Protection Ordinance (DPO) give some of the greatest data protection in the industry. That is, it secures and protects the ProtonMail data. Anyone with any familiarity with the Swiss would know that getting any data out of a secure facility would be next to impossible.
Guerilla Mail
Many services and web apps need you to register using a legitimate email address. They normally verify by delivering you a confirmation mail to the address you provided. That, in turn, may contain links that you must click in order to finish the enrollment process.
While this is genuine on the part of the provider, most consumers are unhappy with it. Because of all the abundance of spam and advertising emails that flood your inbox as a consequence. Guerrilla service is an online application that can help you solve your problem by providing you with a temporary email account. You can use to get email verification set up quickly.
Every time you visit the page, it will generate a random email address for you. You will be able to utilize it for one hour. The email address will expire after 60 minutes, during which time you will be able to view all of the emails sent to this address. You may extend the one-hour time restriction by pressing the "extend" button. Then, remove the temporary inbox from Guerrilla Mail, simply utilize the "Forget Me" option.
But once forgotten, you cannot come back to your mailbox again. It's crucial to keep this in mind if you ever need to re-verify your email or change your password. There is no mailbox for you to go to in order to receive emails.
AnonAddy
AnonAddy is a free, open-source email redirection service. It protects email addresses from spam and other inappropriate messages. The majority of Internet users only have one or a few email addresses. Also, they use that to join up for services, perform shopping online, and communicate.
Although using a reasonable number of email addresses enhances management, keeping your professional and personal emails separate. For example: it also opens the door to unrecognizable spam, profiling, security, and privacy concerns.
Anyone can join or self-host AnonAddy because it is an open-source project. The free plan is suitable for mild use cases, such as monthly account sign-ups on numerous websites. But those who use it more often may run into the admittedly small quota, sooner rather than later. That leaves two alternatives for using the service: premium plans or self-hosting. No matter what your choice, the service's set-up, and use are both simple and convenient.
Mailfence
ContactOffice, a business that has been developing cloud collaboration software since the late 1990s, debuted Mailfence in 2013. Its servers are in Belgium, one of the world's most secure countries. Mailfence offers calendar, contact, and document utilities in the cloud. In addition, to safeguarding email (protected using a secure, open-source version of OpenPGP).
Mailfence is not as user-friendly as Tutanota or ProtonMail, despite its strong encryption. End-to-end cryptography is only achievable after creating a sample consisting of and uploading the recipient's public key. this level of sophistication makes it a bad choice for anybody wishing to securely transmit email to others who are less technical.
Securing your emails with Aman VPN
While using a proper email service provider is sufficient for the average user, we recommend an added layer of security on top of your existing precautions. Aman VPN offers services that ensure your email activity is safe from monitoring or interception.
Encrypted Traffic
Aman VPN encrypts all traffic to and from your computer. Ensuring that even if someone has gained access to your network, they will not be able to decipher your communications.
Private DNS
With the help of a private DNS service, Aman VPN ensures that even your ISP and local government agencies are unable to find out what email service you are using as their private DNS servers oversee all requests.
No-log policy
There would be no point in using a VPN service if they log all of your activity. Aman VPN uses a strict no-logging policy ensuring that your activities are safe and secure from any agents that approach Aman VPN to find out about them.
Thus, it's about time to subscribe to Aman VPN with a 30-day money-back guarantee. Aman VPN is available on Windows, macOS, Android, iOS, and more. Up to 5 devices could be connected at the same time.
More Channels
Convenient entrance